A development that
helps the Country.
Only through a responsible development protecting the environment and the people you can judge the real company's greatness. Atlas Olive Oils has ever been aware of the importance of such values and has chosen to produce its olive oil in a sustainable way. This commitment has been translated in the creation of job-opportunities in the very poor regions of Morocco while respecting and preserving culture and territory.
We teach and help farmers.
In order to help agricultural development within the region, Agro Health teaches and helps local farmers to improve the way they cultivate olive trees by using the latest technologies. This is done either on site or by participating in agronomical seminars. In this way, Agro Health creates a virtuous circle spreading knowledge and welfare.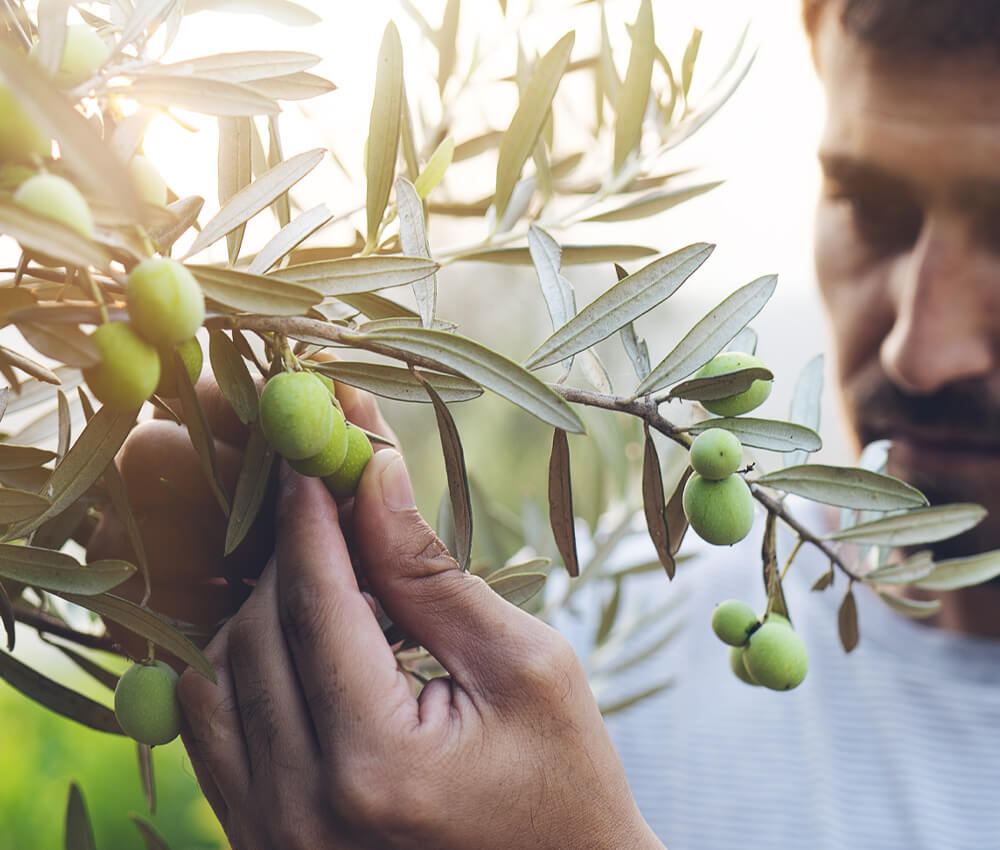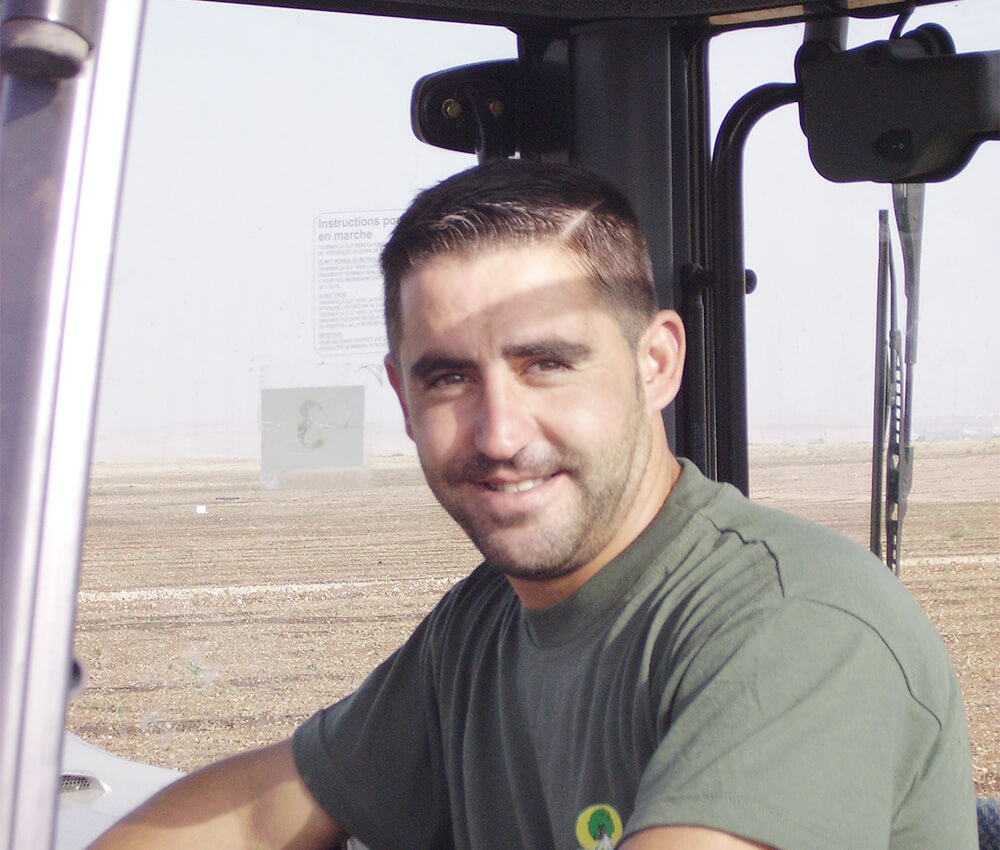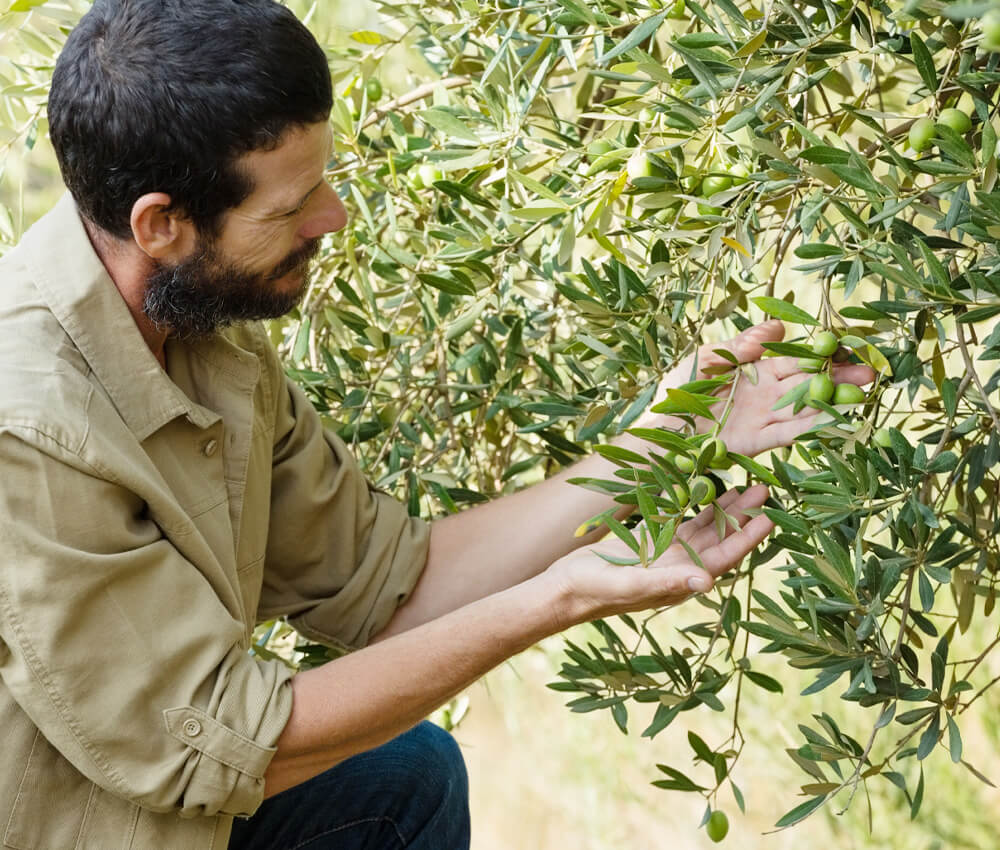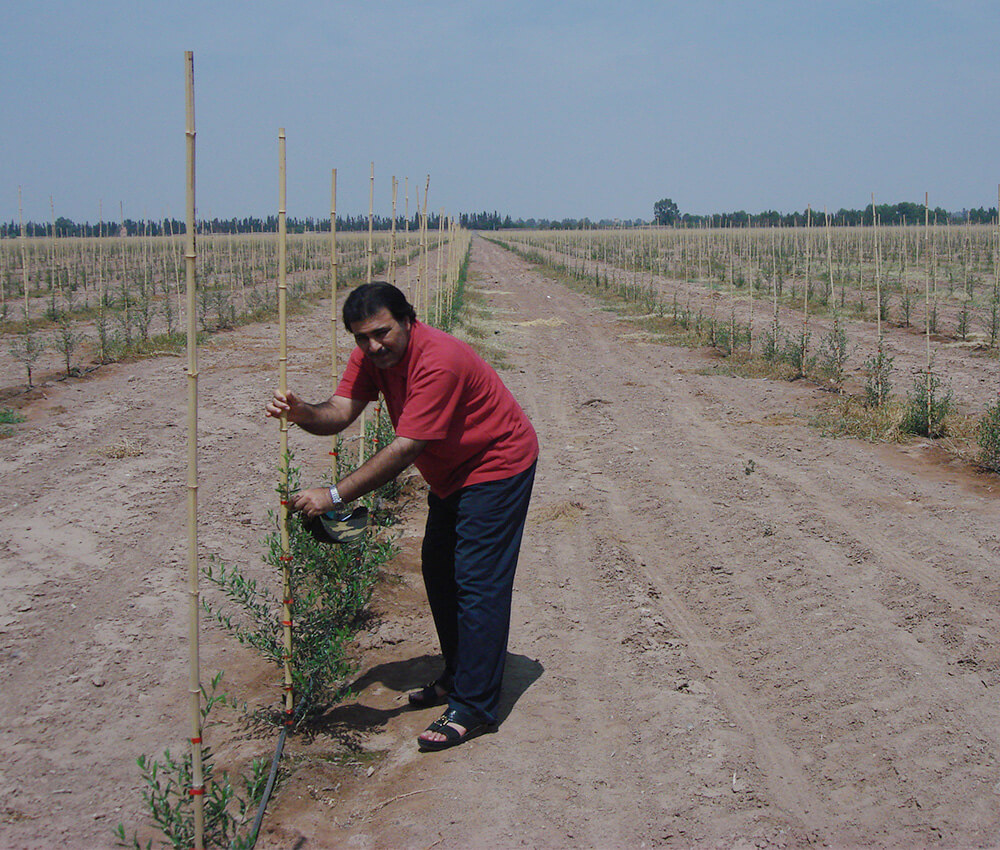 Agro Health is highly concerned by water saving: we installed the most advanced systems of drip irrigation, and we use a special rock (brought from a South American volcano) mixed into the soil to keep water available for a longer time at the olive plant roots. Moreover, we have built the 1st basin in Morocco (retention capacity of 46,000 m3 of water) totally covered (using a German technology) to prevent evaporation of water. Water is precious for everyone and Agro Health knows it.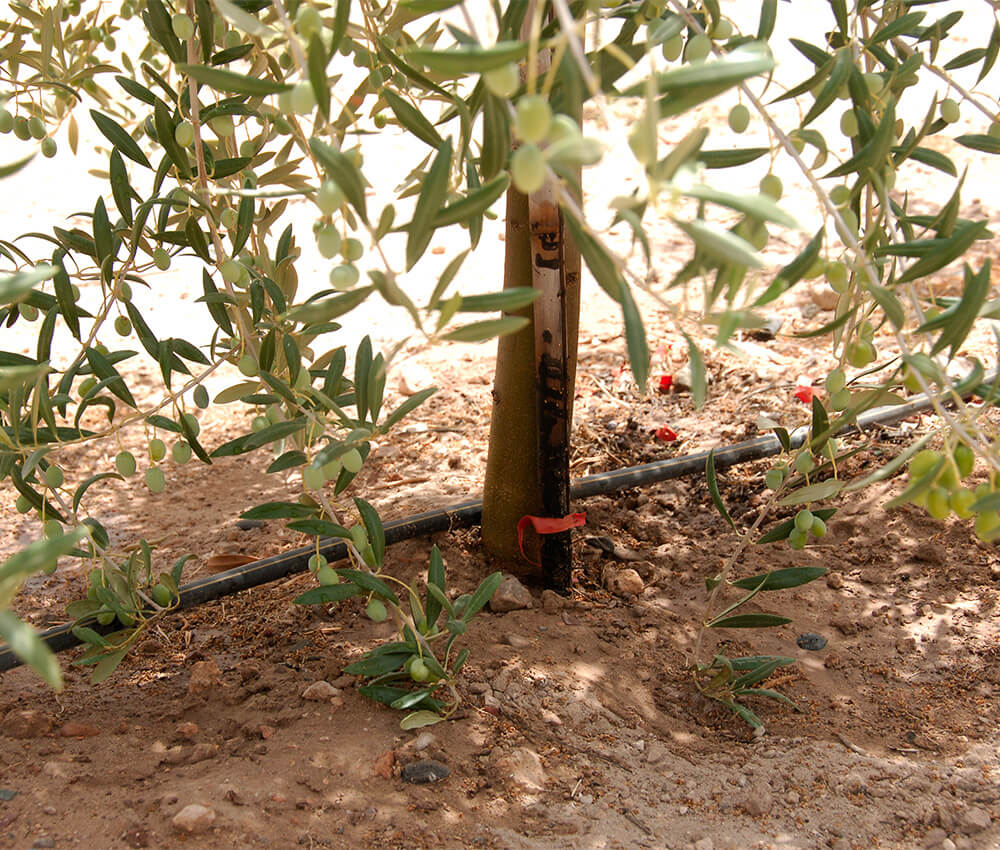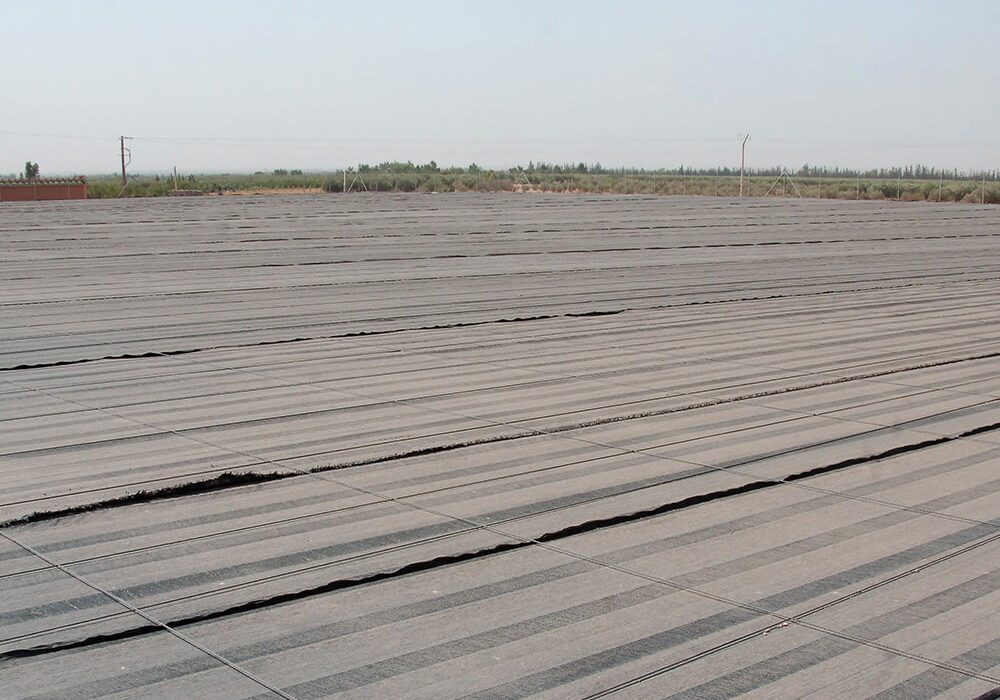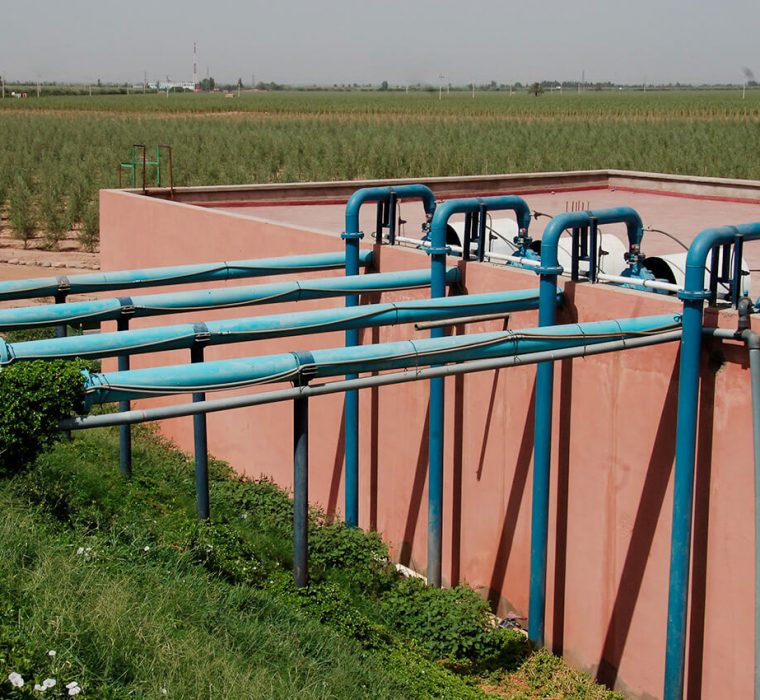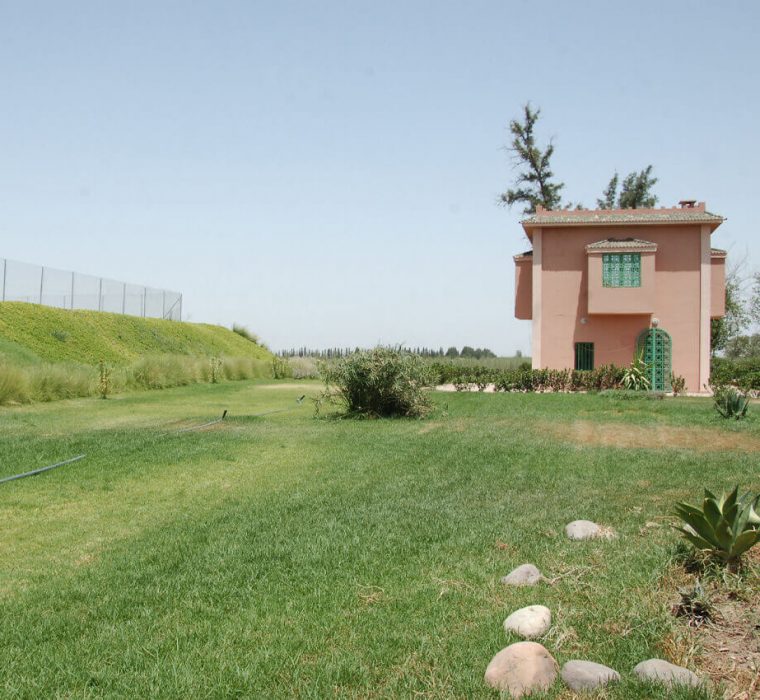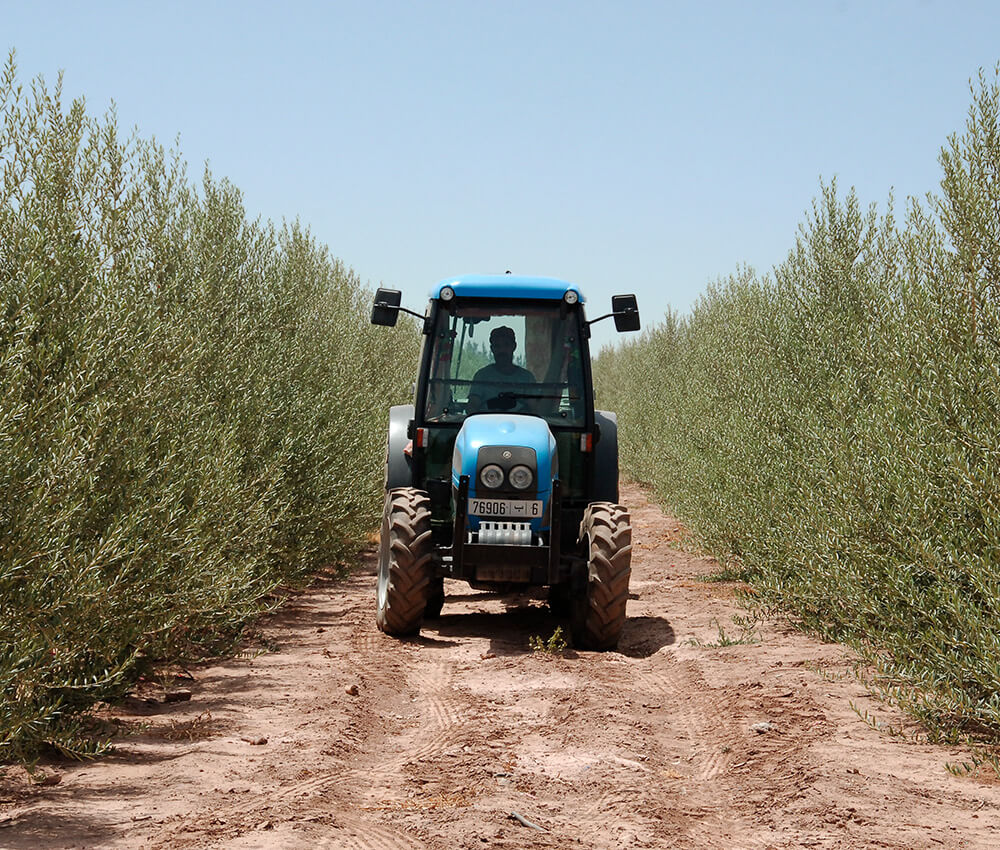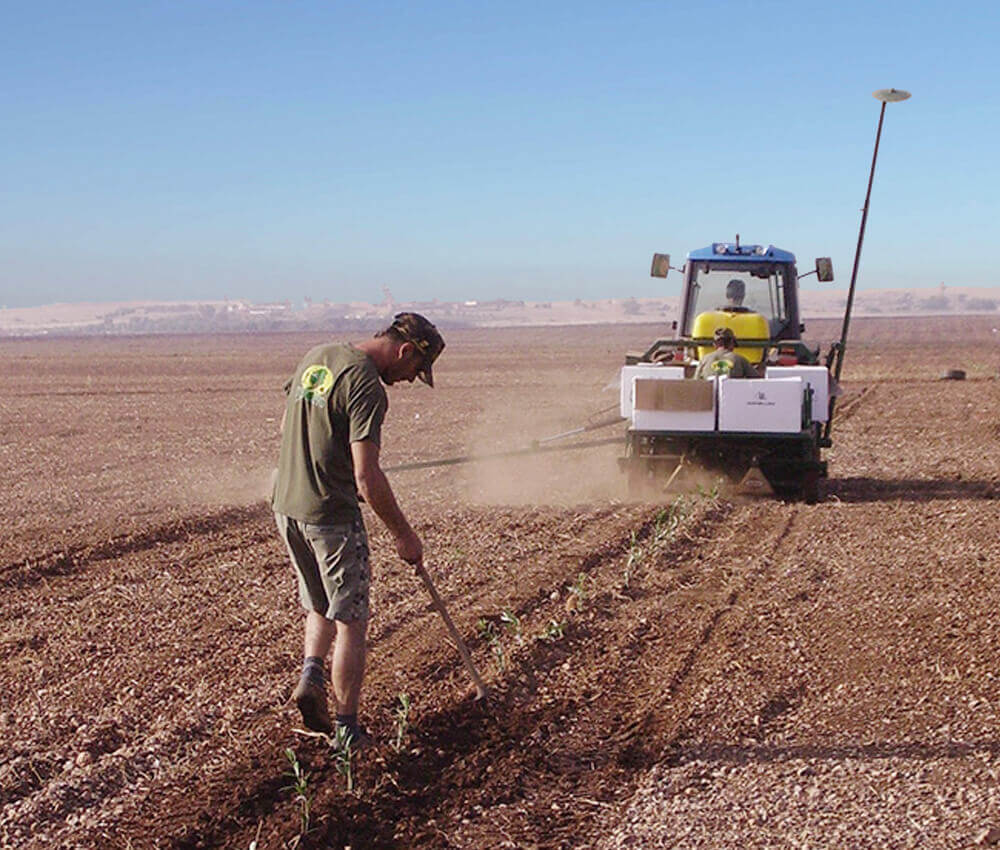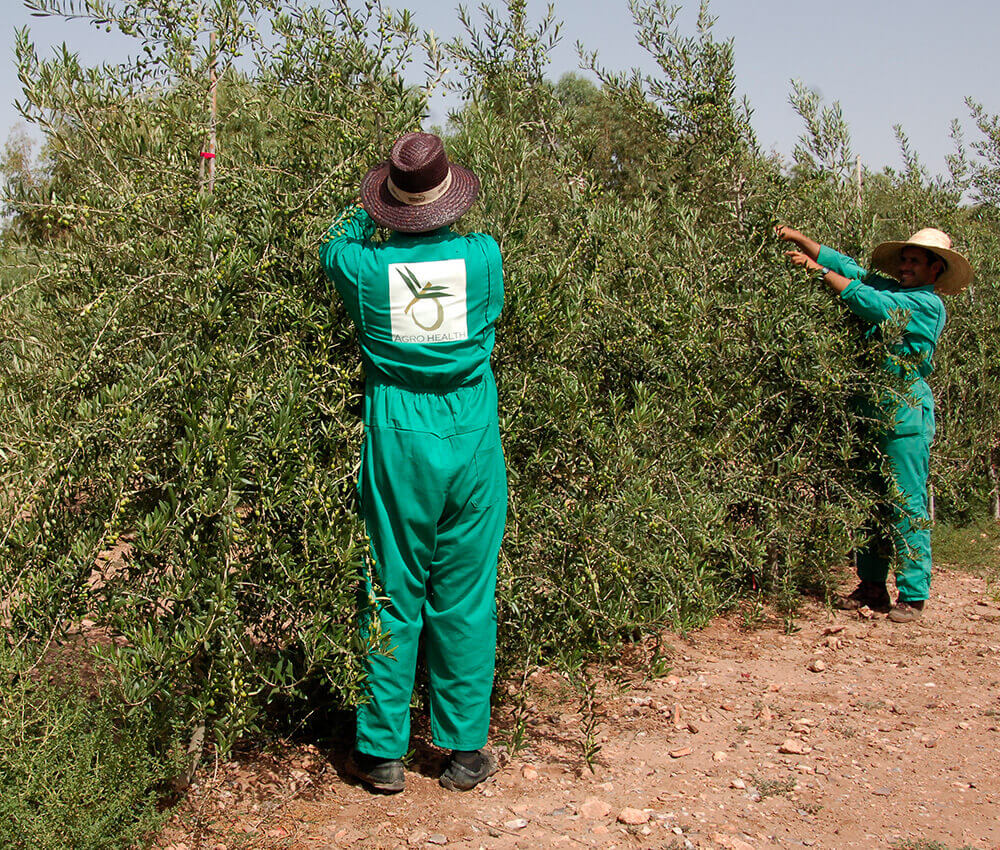 We care about our workers.
The care to our workers is one of our top priorities. We never employ children, we use tractors with air conditioning in the cabin (to be able to work under high temperatures and avoid respiratory problems due to sandy air), and we take charge of our workers social and medical care. The good health of our workers is also Agro Health's good health.
Because Morocco is a semi-desertic country, planting large areas of olive trees creates a local micro-climate and slows down the invasion of the neighbouring desert. We have made a recent application to obtain carbon credits from the United Nations because each Hectare of high-density olive trees absorbs 3 Tons of carbon dioxide (CO2). By planting vast olive groves, Agro Health contributes to the fight against desertification.
We have done a lot and we will not stop.
We have always cultivated olive trees and produced extra virgin olive oils paying the utmost attention to environmental, social and production sustainability, but it's not limited to this. Like any other activity, the production of olive oil also generates waste. After many years of applied research, we have been able to give a second life to pruning worn branches, olive baby leaves, olive leaves, olive pulp and olive pits by creating new products with surprising performance features. We have thus created OLIVIE, a line of nutraceuticals, food supplements and anti-aging products which extraordinary benefits that have been proven by numerous clinical studies and scientific researches. We also created, OLIVETTE, the innovative healthy briquettes, 100% made of recycled by-products from the olive tree, suitable for BBQ, fireplace, heating and sauna for a true green-fire experience.
Olive trees + extra virgin olive oil + food supplements + briquette = zero environmental impact. A real virtuous circle, known today under the name of "circular economy", which we have already created many years ago.
Atlas
Proud of my Italian oils I had a little reticence in trying a Moroccan oil. With my big surprise I found it really delicious. I used it raw, but I've to admit, it's great for frying too. It has very hi smoke point that makes my 'fritto misto' lovely golden and crunchy. I highly recommend it!
Les Terroirs de Marrakech
I bought this oil as I was attracted by its elegant and unusual bottle. Such a precious container had to contain a very special product and I was right! The bottle on your table is a pleasure for your eyes and when you pour it, pervasive perfumes invites your dining companions to taste it and they feel privileged to savor such a rare nectar. My guests are special and I love being a perfect gracious hostess.
Desert Miracle
I discovered this great oil when looking for a good oil for my olive oil ice cream. It resulted to be the best one. Now I use it as a topping to add savory complexity to many of my sweet treats. Delicious!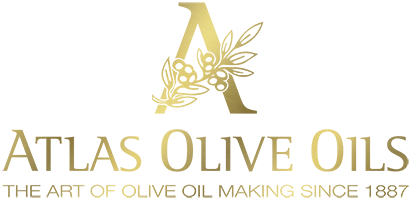 110 Bd. Yaacoub El Mansour, 20370 – Casablanca – Morocco
T. +212 522 981125 or 26 – F. +212 522 982485
info@atlasoliveoils.com